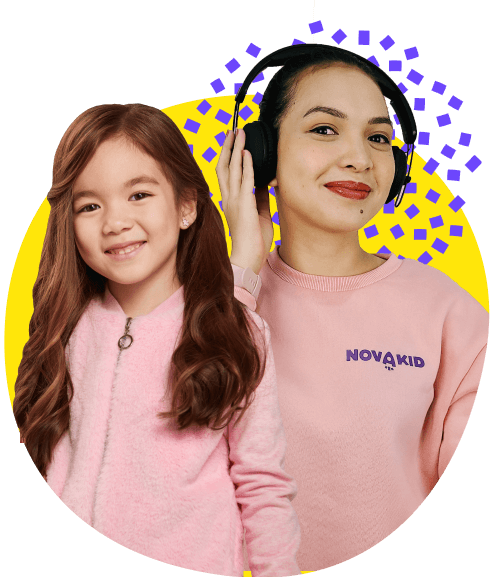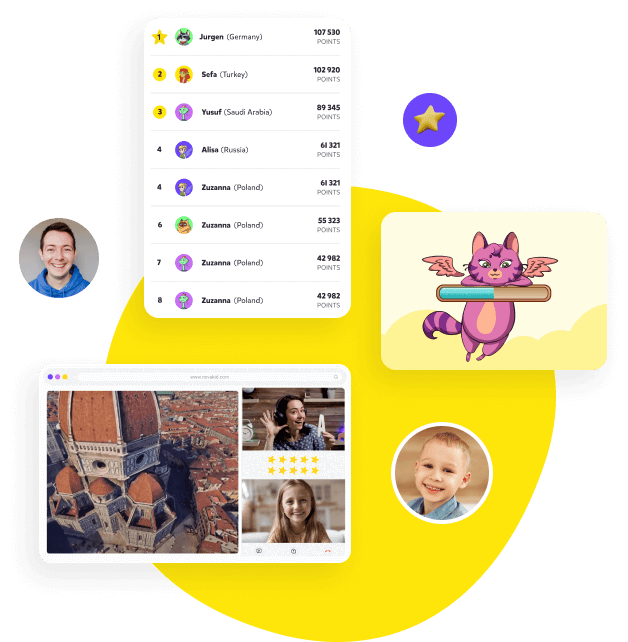 Our mission
We deliver highly immersive ESL learning for children through our revolutionary approach that combines full language immersion and personalized learning.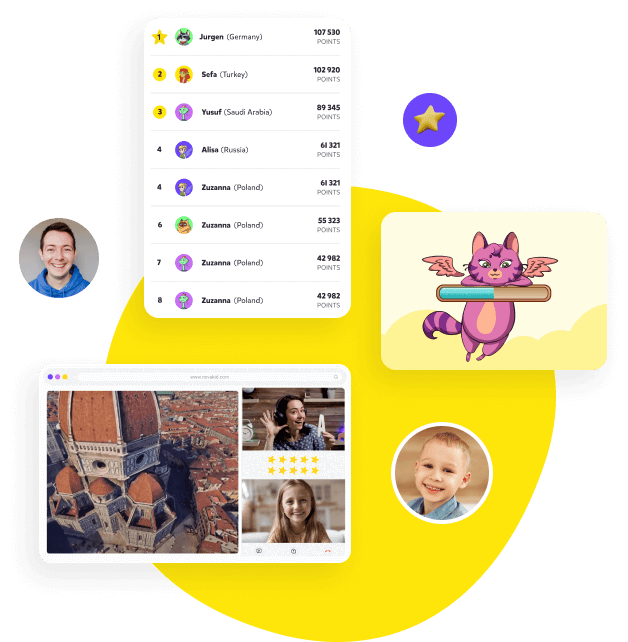 Virtual 360-degrees tours
In-lesson games
Creative homework assignments
Animated comic stories
Rewards dashboard
Games and more!
Teachers
Our passionate, professional teachers will open the exciting world of the English language to your child. They are native speakers with at least two years of teaching experience.







Certified teachers
All of our teachers are certified ESL specialists with experience in online teaching to children.

Unique program
We practice the Total Physical Response (TPR) approach with gestures, facial expressions, and movements.
Awards
Novakid has been recognised by a number of organizations across the world

School #1 in Europe

America's Best Startup Employers

Best Language Learning Solution

Novakid is the leading tech startups

Top 100 most promising startups from Europe


Highest Satisfaction




Inc 5000
Novakid Game World
The Novakid Game World supports English learning through mini-games, pre-lesson activities and exercises.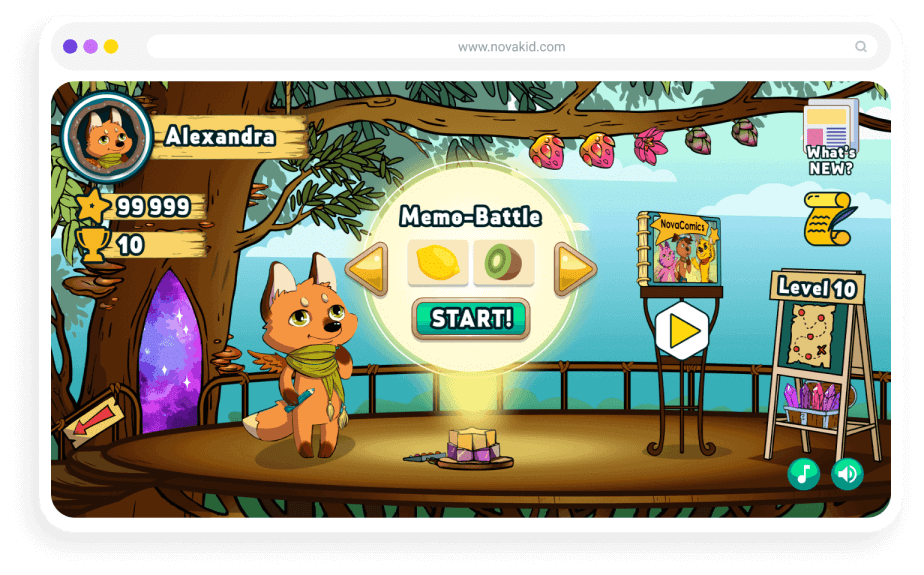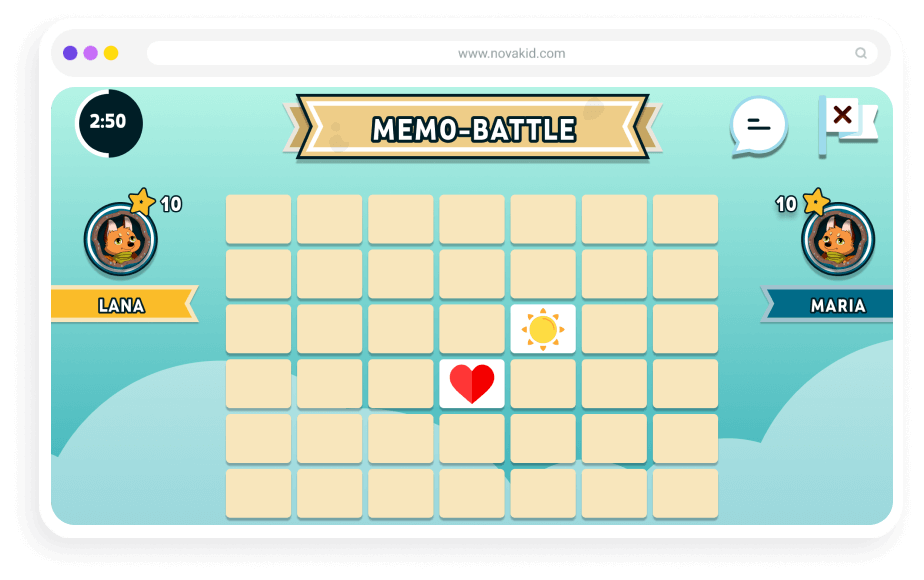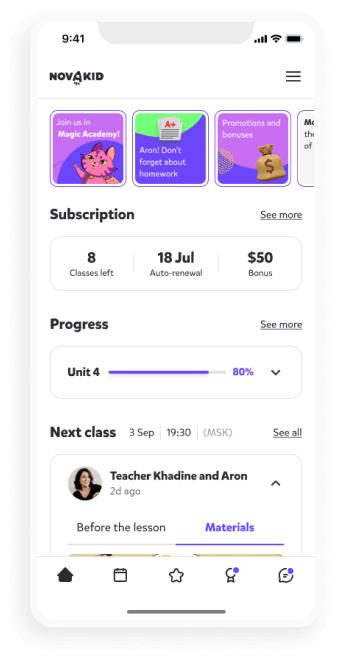 Data-driven approach
Our platform emphasizes personalization using ML-assisted data extraction and analysis to cater to the unique needs of our students.
Using a data-driven approach, the platform gathers detailed information on each student's level of achievement and learning styles to create individualized curriculums that are far more effective than standard, one-size-fits-all-type teaching methods.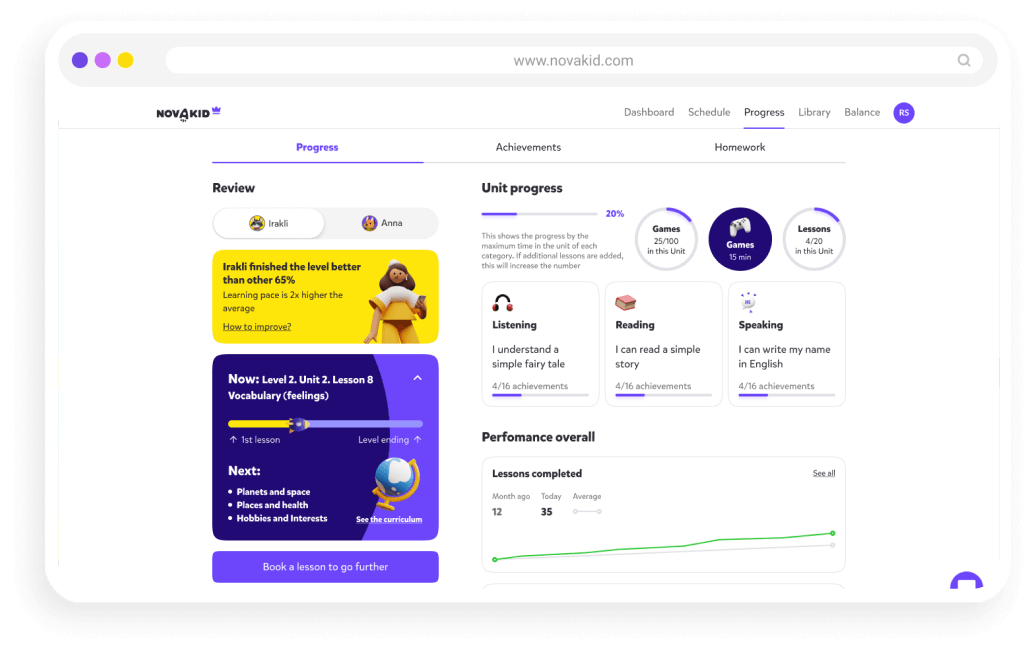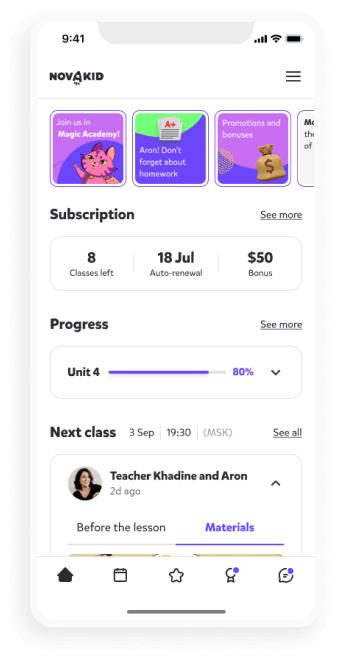 Ratings
Novakid is a Series B startup with a $41.5 million raised investment and is registered in the US